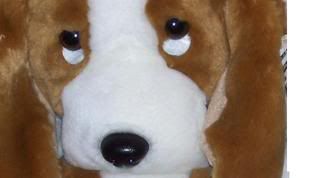 ang cute ng asong 'to. kamukha ni blue, ung kawawang version. =(
kasama yan sa mga to do ko, ung buhay nga lang na puppy. nilagay ko sa isang paper dati mga 5 - 6 years ago na din siguro.
funny how i put everything i wanna do in that paper. the cities i want to visit, the things i want to accomplish. and the persons i wanna meet. haha. saan at kailan ko kaya makakaduet si gary v and martin n. haaay, dreams.
well at least blue is within reach. 99 dreams yet to accomplish =P
happy weekend!